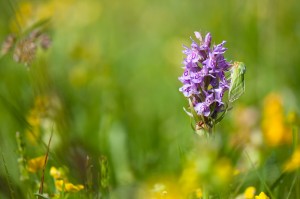 Please note the corrected location. The most convenient car park is in Church Street.
This is organised by the Magnificent Meadows Project.
From archaeology to fungi to moths – hear about what else can be found in our species-rich grasslands if you look hard enough! Moths are being covered by Peter Cranswick.
Contact Details: Cotswolds Conservation Board, 01451 862000 info@cotswoldsaonb.org.uk
Photo: Green Silver-lines on orchid