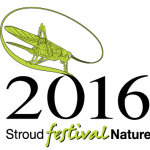 Stroud Nature 2016 is bigger and better than ever with events running from June into September. This is the 'main event' when many conservation groups, artists, photographers and others with an interest in nature have stalls to show visitors what they do – there will be something for everyone.
Butterfly Conservation will have a stand of course. If you want help on the day, even if only for an hour or two, please contact Chris Tracey on 01453 752051.
More details will be given here and on the Stroud Nature website during May and June.