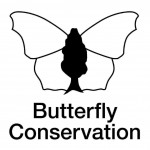 Butterfly Conservation Gloucestershire Branch Annual General Meeting to be held at Christchurch Abbeydale, Heron Way, Abbeydale, Gloucester, GL4 5EQ, at 2 pm on Saturday 8th November 2014
AGENDA
1 Apologies for absence
2 Minutes of the 2013 AGM
3 Matters arising from the 2013 AGM minutes
4 Reports from Branch Officers:
4.1 Chairman's Report – Sue Smith
4.2 Treasurer's Report and adoption of accounts – Dave Labdon
4.3 Membership Report –Trish Atkinson
4.4 Butterfly Recorder's Report – Chris Wiltshire
4.5 Moth Officer's Report – Peter Hugo
4.6 Bill Smyllie/The Masts Report – Ron Hatton
4.7 Rough Bank Report – Sue Smith
4.8 Forest Conservation Officer's Report – Simon Glover
5. Butterfly Monitoring in Gloucestershire – Trish Atkinson
6. Election of Officers
Due for re-election: Dave Labdon, Trish Atkinson, Vic Polley, Ken Cservenka, John Coates.
Standing for election: Paul Attaway.
Change from Committee membership to Associate membership: Ron Hatton
7. Any Other Business
8. Date of next AGM: 7 November 2015
_________________________________________________________________
3.15 pm Break for refreshments
* 3.40 pm Announcement of winner of photographic competition
3.45 pm Mike Slater, Chair and Conservation Officer Warwickshire Branch, Volunteer Warden Ryton Wood and Ryton Wood Meadows
Mike has been heavily involved with the Small Blue Project in Warwickshire since 2009 and is coming to talk to us about how the Small Blues have fared since then. There have been some notable successes and increases in the numbers of colonies during that time due to habitat restoration work carried out by branch volunteers. We look forward to hearing how we could perhaps replicate some of these efforts. He will also include information about the Grizzled and Dingy Skippers.
_________________________________________________________________
* Annual Photography Competition
Please bring along your entries for the Annual Photography Competition which is free and open to all branch members. The categories are 'UK Butterflies', 'UK Moths', 'Overseas Butterflies and Moths', 'Habitats' and 'First Time Entrants'.
Each member can enter up to four 6″x4″ or 7″x5″ prints taken in 2014. The prize is a book token and the Gloucestershire Photographer of the Year shield.