Welcome to the Gloucestershire Branch of Butterfly Conservation
All Butterfly Conservation events are cancelled until further notice.
We are doing everything we can to provide support and reassurance to our staff, volunteers and supporters in these uncertain and challenging times. We wish to play our part in keeping people healthy and safe.
Following government guidance, we have decided all of our events involving staff and volunteers must be cancelled. This includes both indoor and outdoor activities.
We will review arrangements for future months in due course in light of any updates to government guidance and share updates on our website and social media channels and by email to those registered with us.
These are exceptional times and we will work to support each other and keep you updated.
All further updates relating to coronavirus will be placed on the Gloucestershire branch page of the BC national website.
Gloucestershire is a wonderful county for nature and offers something for everyone. We have a wide range of habitats including urban areas in Gloucester and North Bristol, wild areas in the Forest of Dean, open commons such as Minchinhampton and Rodborough, old quarries like Breakheart near Dursley.
There are well over 100 Sites of Special Scientific Interest (SSSIs) containing a variety of rare and interesting plants, insects and other wildlife. Butterfly Conservation owns three reserves in the county - the Bill Smyllie Reserve, the Masts Reserve and Rough Bank.
Nearly 50 species of butterfly and over 1700 species of moth have been recorded in the county.
To learn more about the Gloucestershire branch of Butterfly Conservation please look at our About page or just start exploring the website.
Click picture to enlarge.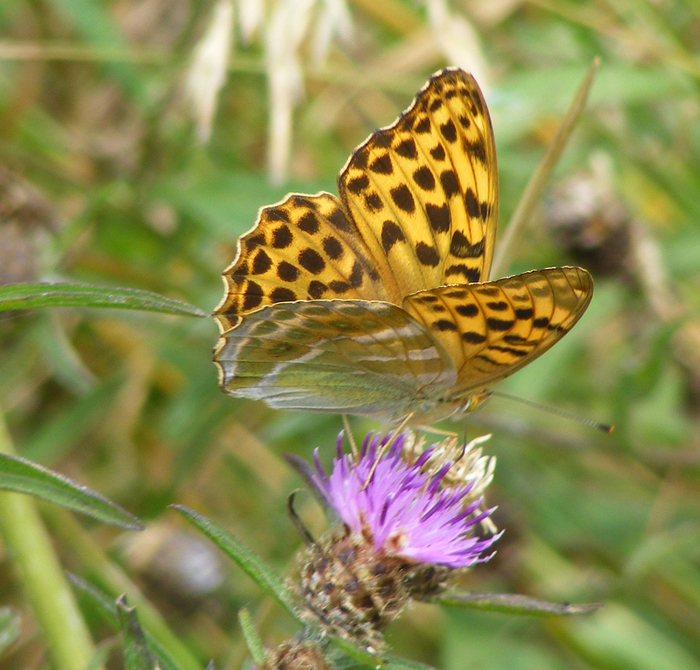 Silver Washed Fritillary © Pauline Lillico