Click picture to enlarge it.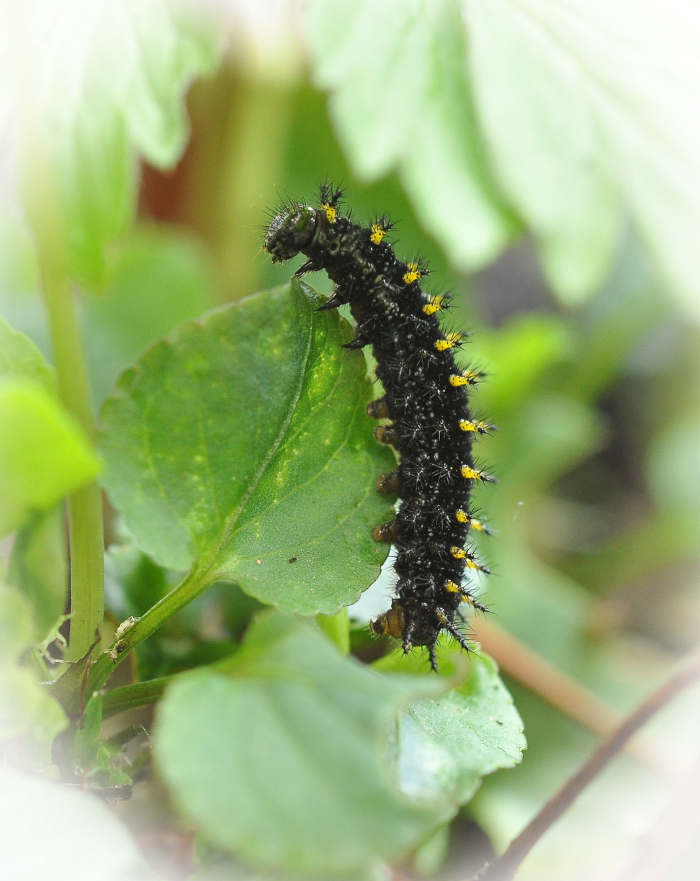 Pearl-bordered Fritillary caterpillar Penelope Pearl-bordered Fritillary caterpillar and subsequently chrysalis came from Overley Wood as one of two eggs I brought home after seeing a silly girl laying on bracken. I will of course take her back there once she emerges! © Chris Tracey

See us on social media
Facebook - Gloucestershire Moths Group
Facebook - Gloucestershire Butterflies Group
Welcome to the Gloucestershire Branch of Butterfly Conservation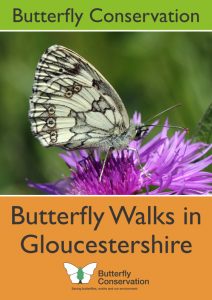 Our new Gloucestershire Walks booklet is now available so you can discover for yourself some of the wonders of our beautiful county. Click here for details about purchasing your own copy.
Gloucestershire is a wonderful county for nature and offers something for everyone. We have a wide range of habitats including urban areas in Gloucester and North Bristol, wild areas in the Forest of Dean, open commons such as Minchinhampton and Rodborough, old quarries like Breakheart near Dursley.
There are well over 100 Sites of Special Scientific Interest (SSSIs) containing a variety of rare and interesting plants, insects and other wildlife. Butterfly Conservation owns three reserves in the county - the Bill Smyllie Reserve, the Masts Reserve and Rough Bank.
Nearly 50 species of butterfly and over 1700 species of moth have been recorded in the county.
To learn more about the Gloucestershire branch of Butterfly Conservation please look at our About page or just start exploring the website.
Recent articles
Nov 20, 2017 - Moth Maps – new report
If you are interested in moths then you really need to see our Moth Maps page. The maps are created and maintained by Guy Meredith. They use moth records sent in by individual recorders to our County Moth Recorders and are well worth exploring. Immediately below the maps is a lot of other information including […]
Select Blog to see all articles.
Events occurring soon
Select Events to see all events.
Thursday, Mar 29, 2018 10:00 -
Rough Bank Work Party
Work party to improve habitat for butterflies, moths and other fauna and flora.
Wednesday, Apr 11, 2018 20:00 -
Stroud Indoor Meeting
Alan Sumnall, Stroud Reserves Manager for Gloucester Wildlife Trust, will tell us about the Stroud area reserves and the work he and GWT do to maintain habitats and support conservation.