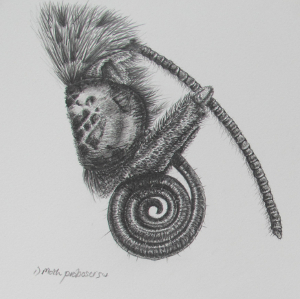 Cath Hodsman is one of our branch members and a professional wildlife artist. Some of you will remember her visit to our 2013 AGM when in addition to her pictures she brought microscopes, butterfly wings and other 'bits of insect' so that we could see and admire beauty close up. Now can all see this at Ruskin Mill from 23rd May to 16th June.
Cath will be running free microscopy art demonstrations with her insect specimens on the following days (11am-4pm): Tuesday 27 May, Friday 30 May, Tuesday 10 June, Friday 13 June. All ages welcome. Dont miss this unique opportunity to explore the fascinating world of insects and microscopy art. For more about Cath's work please visit her website at www.cathhodsmanwildlifeartist.com.
For more detail of the event see the Ruskin Mill website.
(Click the picture to see a larger version.)