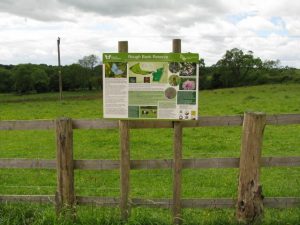 Rough Bank is our 'star' reserve, you can download a leaflet about it from our Downloads page.
During 2017 Guy Meredith has been creating a set of photographic tours of the site.
A tour consists of a sequence of photos taken on a single day. Each tour follows the same route and photographs are taken from set positions and directions so that you can see how Rough Bank changes during the year. On each tour there are additional photos showing items of interest such as wild flowers, insects and fungi
A small map next to the photos shows where each photo was taken. You can choose to follow a complete tour for a particular day or you can select a view and step through the photos taken there through the year.