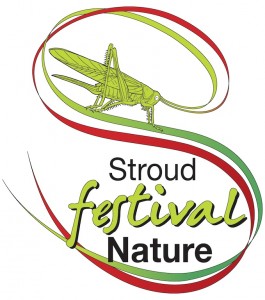 The Stroud Festival of Nature is a two week celebration of nature of all forms in and around Stroud. There will be a launch event on Saturday 13th June at the Subscription Rooms in the centre of Stroud followed by a wide range of events – including butterflies and moths.
Butterflies and moths are explicitly represented by Prinknash Butterfly Garden, Large Blue at Daneway Banks, Matthew Oates – for the love of butterflies and Rough Bank; we will also be at the Stratford Park Biodiversity Day.
Other species groups represented include bees, bats, otters and glow worms.
There are walks to see our 'magnificent meadows', orchids and woods – you can even join Gloucestershire Wildlife Trust to remove invasive plants such as Himalayan Balsam from the banks of the River Frome.
Art, photography, poetry – a John Clare walk, composting and even an excuse to visit the Stroud Brewery are all included in the program.
For full details see www.stroudnature.co.uk